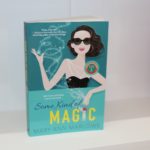 I'm giving away ONE signed physical ARC of SOME KIND OF MAGIC. For a chance to win, sign up for my newsletter below so I can (only occasionally) send you bonus content, advance cover reveals, or other news. This contest will run through Hanukkah, from December 24 – January 1 after which ONE winner will […]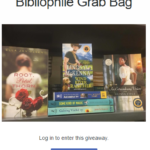 Check out this giveaway that Kensington's running for another 2 days. #KCHATS BEHIND THE SCENES FLASH GIVEAWAY! One winner will receive: • GAINING VISIBILITY by Pamela Hearon • ROOT, PETAL, THORN by Ella Joy Olsen • WIND RIVER RANCHER (Early ARC!) by Lindsay McKenna • SOME KIND OF MAGIC (Early ARC!) by Mary Ann Marlowe […]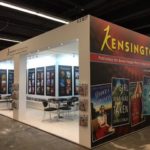 Thanks to Kensington CEO Steven Zacharius for sharing these pics and to Jackie Dinas or Adam Zacharius for taking the pictures. Look how cool this booth is: Step inside and see all the beautiful books! What's this I spy? Over there on the left wall, down on the bottom row? Could it be? Why yes it is! […]
I ran across this fun review in Library Journal entitled: All's Fair in Love | Genre Spotlight: Romance. MORE THAN BRAWN Physicality is undeniably sexy, but it isn't the only game in town. "Smart is hot!" says Avon senior editor Amanda Bergeron, and the brainy side of romance is meeting the demand with a plethora […]
I'm super excited to announce Penguin Random House has bought the audio rights for Some Kind of Magic. The audio book will be narrated by Jorgeana Marie and will be available at the same time as the print book's release on Jan. 31.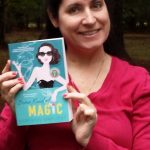 When you sit down to write a novel, you have to lie to yourself a bit and say, "This will never see the light of day. Nobody will read this but me." Then you add, "And maybe a friend…" The second you introduce the idea of that reader, everything changes. You start writing FOR someone. […]
You can now pre-order Some Kind of Magic at Amazon in e-book or trade paperback format.
http://kensingtonbooks.tumblr.com/post/143163752680/cover-reveal-some-kind-of-magic-part-3
http://kensingtonbooks.tumblr.com/post/143111390995/cover-reveal-some-kind-of-magic-part-2
http://kensingtonbooks.tumblr.com/post/143058499160/cover-reveal-some-kind-of-magic-part-1