Some Kind of Magic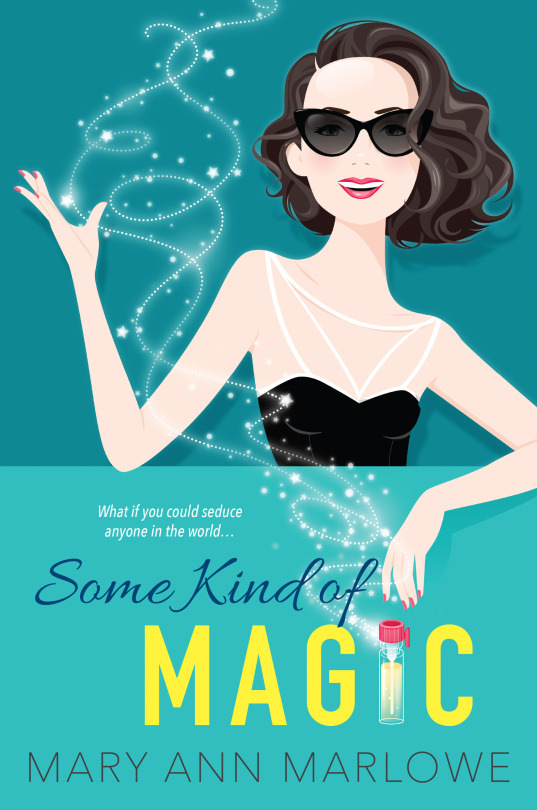 "An amazing first novel." —Sydney Landon, New York Times bestselling author
In this sparkling debut novel, Mary Ann Marlowe introduces a hapless scientist who's swept off her feet by a rock star—but is it love or just a chemical reaction?…
Biochemist Eden Sinclair has no idea that the scent she spritzed on herself before leaving the lab is designed to enhance pheromones. Or that the cute, grungy-looking guy she meets at a gig that evening is Adam Copeland. As in the Adam Copeland international rock god and object of lust for a million women. Make that a million and one. By the time she learns the truth, she s already spent the (amazing, incredible) night in his bed
Suddenly Eden, who's more accustomed to being set up on disastrous dates by her mom, is going out with a gorgeous celebrity who loves how down-to-earth and honest she is. But for once, Eden isn't being honest. She can't bear to reveal that this overpowering attraction could be nothing more than seduction by science. And the only way to know how Adam truly feels is to ditch the perfume—and risk being ditched in turn
Smart, witty, and sexy, Some Kind of Magic is an irresistibly engaging look at modern relationships why we fall, how we connect, and the courage it takes to trust in something as mysterious and unpredictable as love.
"Frisky, Flirty Fun!" —Stephanie Evanovich, New York Times bestselling author of The Total Package
"Sexy, engaging and original. I completely fell in love with Eden and Adam." —Sydney Landon, New York Times bestselling author"
"This love potion romance, which pairs up the lead singer for a rock band with a biochemist who's also an amateur singer/songwriter, is light and fluffy." —Publishers Weekly
"This fun, romantic and sexy novel explores the instant connection that manifests between two people and what happens next. The chemistry between Adam and Eden is instant and electric, and watching them bring out the best in each other gives the story warmth along with the heat….There are moments when readers may be tempted to knock some sense into one or both of the protagonists, overall this love story will make readers smile!" —RT Book Reviews
"Marlowe makes a name for herself in this hilarious and sexy debut, the first in a planned series. It's filled with frisky sex scenes set to the backdrop of rock music, and Marlowe makes the chemistry scientific and literal in this fun read." —Booklist
Awards: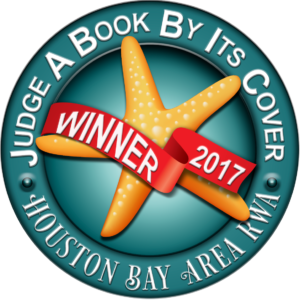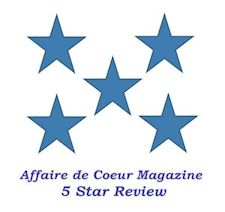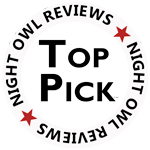 2018 Finalist:
♥ Virginia Romance Writers Holt Medallion contest for Best Long Contemporary, Best First Book, and Best Book by a Virginia Author.
♥ Oklahoma Romance Writers National Readers' Choice Award, Best First Book
♥ Contemporary Romance Writers Stiletto Contest for Best Contemporary Romance
♥ Colorado Romance Writers Beverley for Best Contemporary Romance
♥ Toronto Romance Writers Northern Hearts for Best Contemporary Romance
Amazon | BN | Kobo | Google Play | Goodreads | Penguin Random House Audio | Audible
---
A crazy KIND OF LOVE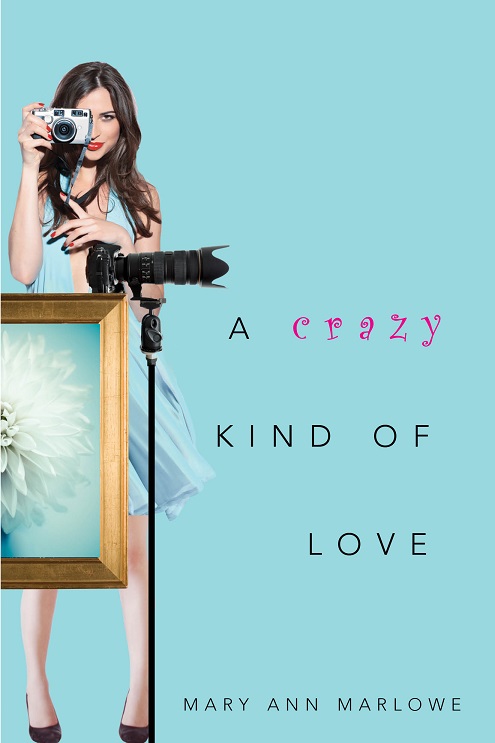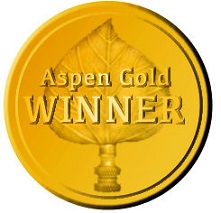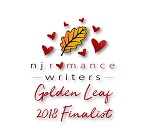 "The perfect romantic comedy." —RT Book Reviews
In this irresistible new novel by Mary Ann Marlowe, one woman's up-close and sexy encounter with a tabloid sensation reveals the dizzying–and delicious–dilemma of dating in the spotlight . . 
Celebrities hold zero interest for photographer Jo Wilder. That's a problem, since snapping pics of the stars is how the pretty paparazza pays the rent. So when Jo attempts to catch a money shot atop the broad shoulders of a helpful bystander, the only thing she notices about the stranger she straddles is that he's seriously hot. Only later does Jo learn that he's also Micah Sinclair–one of rock's notorious bad boys…
Soon Jo is on the verge of getting fired for missing a Micah Sinclair exclusive. Until she's suddenly being pursued by the heartthrob himself. But how can she be sure the musician's mind-blowing kisses are the real deal? Her colleagues claim he's a media whore, gambling on some free PR. But something has Jo hoping Micah's feeling the same powerful pull that she does. A pull so strong, she can't resist becoming his latest love, even if it means she might become the media's latest victim . . .
2018 WINNER;
♥ Desert Rose RWA Golden Quill contest for Contemporary Romance
♥ Heart of Denver RWA Aspen Gold Readers' Choice for Contemporary Romance
2018 Finalist:
♥ New Jersey Golden Leaf for Contemporary Romance
♥ Southern Magic Award of Excellence for Contemporary Romance
Available from Kensington Publishing November 2017 at retailers below:
Amazon | BN | Kobo | Google Play | Goodreads | BAM!
Also available in French and Russian:
---

Dating by the Book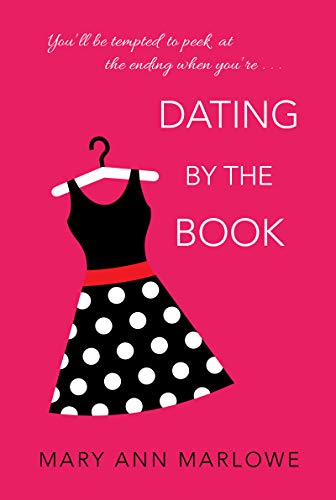 Six months ago, writer and bookstore owner Maddie Hanson was left at the altar. Since then, she's had zero interest in romance—despite the fact that she runs a book club full of sexy eligible bachelors. But when her latest novel is panned by an anonymous blogger who goes by the name Silver Fox—and who accuses her of knowing nothing about passion—she decides to prove her nemesis wrong by seeking a romance hero in real life . . .
There's the smoldering rock musician, the bookish college professor, and her competitive childhood friend who may want to steal her bookstore more than her heart. Even Silver Fox is getting in on the action, sending Maddie alarmingly—and intoxicatingly—flirtatious emails. And that's not all. Her ex wants her back.
Now Maddie is about to discover that like any good story, life has twists and turns, and love can happen when you least expect it—with the person you least expect . . .
Translation rights sold: German, Russian, Hungarian
Amazon | BN | Kobo | Google Play | BAM!
Available in German, Russian, and Hungarian: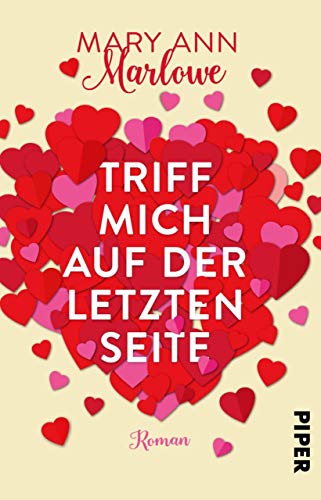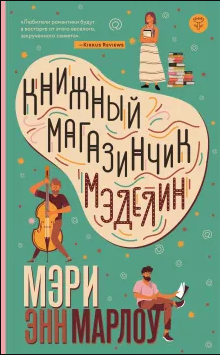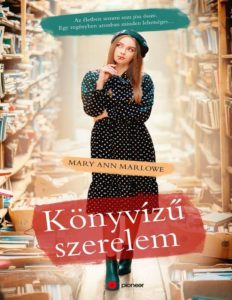 ---

CRUSHING IT
(as Lorelei Parker)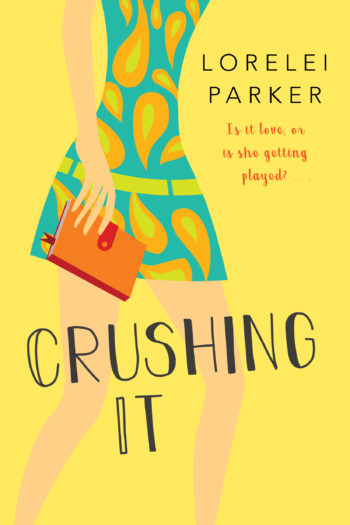 In life, as in gaming, there's a way around every obstacle . . .
To pitch her new role-playing game at a European conference, developer Sierra Reid needs to overcome her terror of public speaking. What better practice than competing in a local bar's diary slam, regaling an audience with old journal entries about her completely humiliating college crush on gorgeous Tristan Spencer?
Until the moderator says, "Next up, Tristan Spencer . . ."
Sierra is mortified, but Tristan is flattered. Caught up in memories of her decade-old obsession as they reconnect, Sierra tries to dismiss her growing qualms about him. But it's not so easy to ignore her deepening friendship with Alfie, the cute, supportive bar owner. She and Alfie were college classmates too, and little by little, Sierra is starting to wonder if she's been focusing her moves on the wrong target all along, misreading every player's motivations.
Maybe the only winning strategy is to start playing by her heart . . .
Amazon | BN | Kobo | Google Play | Goodreads | Recorded Books Audio | Audible
---
KIND OF FAMOUS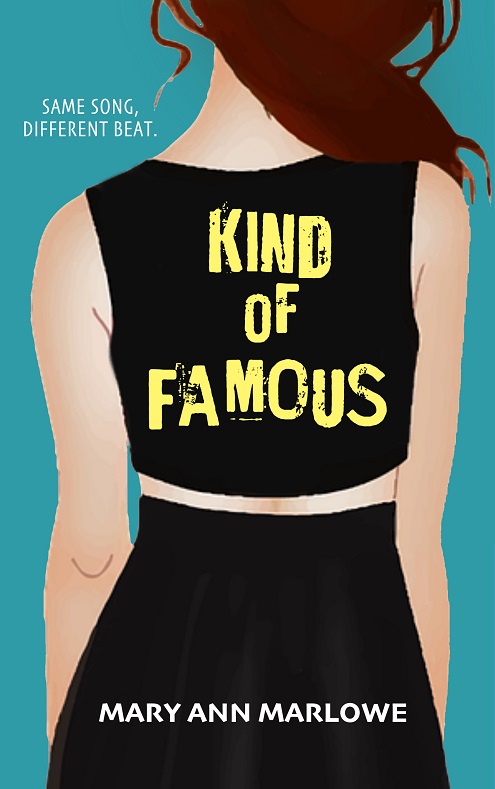 Layla Beckett has a secret. For the past ten years, she's run the most trafficked fan site on the Internet for her favorite band—under an alias, naturally. When she lands a job at the prestigious New York City music magazine The Rock Paper, she's suddenly thrust into the world she's only observed from the cheap seats. Now that she's brushing elbows with sexy guitarists and hot frontmen, she wants to play it cool and keep her superfan status on the down low. Although she's dying to gush on her forum, posting her insider adventures online could expose her real-life identity and blow her cover.
And that's all before one of those sexy musicians becomes a fan of her.
From the minute he meets Layla, Shane Morgan's heart beats a heavy metal rhythm, but his head is full of doubt. Since only the most hardcore fans could pick the drummer out of a lineup, he's resigned to groupies using him to get closer to the more famous guitarists. But he doesn't want to be Layla's passthrough.
As Layla gets to know the real people behind the music, she's drawn to the less-than-flashy drummer's sweet charms, fascinating mind, and banging hot body, but she worries about his insecurities. She needs to convince Shane she's moved beyond fandom before he discovers her online history and loses all faith in her intentions.
But the Internet is forever, and secrets have a way of getting out.
Amazon | BN | Kobo | Google Play | iBooks | Goodreads | BAM! | Bookbub
---
KIND OF A BIG DEAL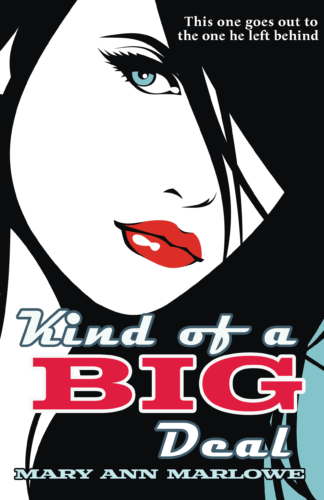 This one goes out to the one he left behind . . .
Guitarist Noah Kennedy is in a foul mood. He once stood at the proverbial crossroads and sold his soul for a successful rock career, but the sacrifice proved too great: Chasing his dream cost him the love of his life. Now he wants a do-over.
Museum curator Lucy Griffin has always loved Noah, but she has no use for a vagabond musician, not even one as intoxicating as Noah Kennedy. The last time she let Noah seduce her, the tour bus rolled out of town before Lucy discovered she was pregnant. Not that he ever knew. Having grown up with an absentee dad herself, Lucy shut Noah out of her life, vowing to protect her child from the heartache and empty promises of a fly-by-night father.
Now Noah's back, tempting Lucy with everything she's ever wanted—his time, his attention, his presence. Reuniting with Noah would mean revealing their child, risking his fury, and destabilizing the safe world Lucy's created. But if she can't trust Noah with her secret, she'll lose her one chance to build the stable family she's always wanted.
Amazon | BN | Google Play | Kobo | iBooks | Bookbub | Goodreads
---


Nefarious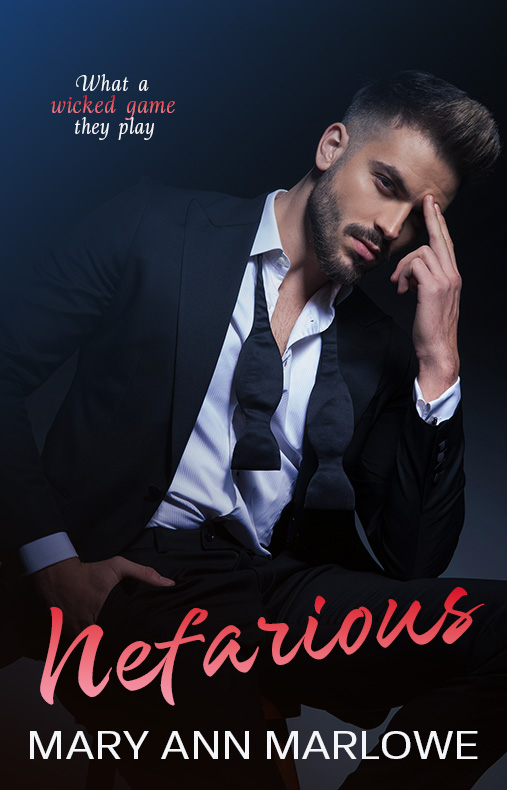 Dane Russ and Val Montgomery don't look like villains.
The world knows them as the whiz kids who skyrocketed to fame and fortune with their wildly successful trading company—before they lost it all in a humiliating hostile takeover. Now, bored out of their minds at respectable nine-to-five jobs, the pair plot the demise of everyone who's ever wronged them. Including each other.
Val aims to destroy Geraldo, the man who stole their company. Meanwhile, Dane just wants to get even with Noelle, the woman who publicly dumped him. All he needs to do is woo her back, then break her heart. Easy.
When Geraldo's daughter shows up in an internship program, Val plots to send the girl home to daddy with her ethics compromised. and she ropes Dane in to distract him from a fake romance that's beginning to look too real. Behind a sterling reputation, Val weaves a nefarious plan to ruin Geraldo's daughter, eliminate Noelle, and seduce Dane for herself. But by crossing Dane, she's lit a powder keg, and it's about to go off.