Check out this giveaway that Kensington's running for another 2 days.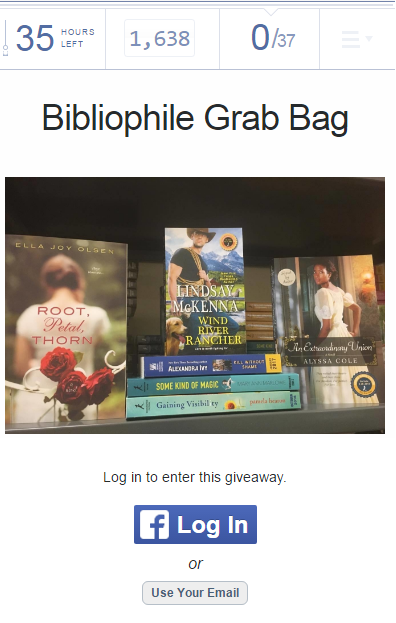 #KCHATS BEHIND THE SCENES FLASH GIVEAWAY!
One winner will receive:
• GAINING VISIBILITY by Pamela Hearon
• ROOT, PETAL, THORN by Ella Joy Olsen
• WIND RIVER RANCHER (Early ARC!) by Lindsay McKenna
• SOME KIND OF MAGIC (Early ARC!) by Mary Ann Marlowe
• KILL WITHOUT SHAME (Early ARC!) by Alexandra Ivy
AN EXTRAORDINARY UNION ( EARLY SIGNED ARC!) by Alyssa Cole
Watch the FB video here then head here to enter and win.