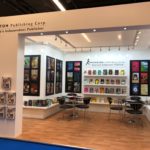 It's always so exciting to see pics of the book fairs with my cover on display. You can see Dating By the Book on the back wall in the poster to the right. Looking good! Thanks to @Kensingtonbooks for tweeting images.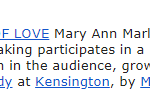 Thrilled to be working on my 4th book with Kensington!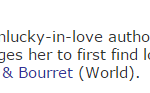 Book world gets weird on the other side of the portal — easier and harder in some ways. Easier because you've got a foot in the door so you can do things like sell a book on concept alone. Harder because you've got your foot in the door of a very specific building so you […]
The Virginia Book Notes section of the Richmond Times-Dispatch featured my book on April 1!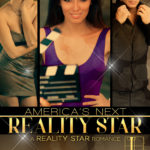 In AMERICA'S NEXT REALITY STAR, Jen is cast on a reality show after she loses her job, her boyfriend, and her home. She hopes to win the cash prize but finds she also wants to win the heart of fellow contestant Justin. Fans of Sophie Kinsella's Confessions of a Shopaholic won't want to miss this […]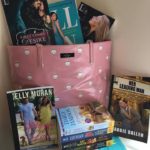 Here's an awesome chance to win a beautiful bag filled with romance novels. The contest is live through March 10. Click here to enter! One winner will receive: Owl print Kate Spade bag Copy of ALL IN by Simona Ahrnstedt Copy of HER LEADING MAN by Maggie Dallen Copy of BELOVED BEAST by Karyn Gerrard […]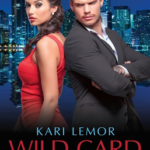 I'm excited to be a part of Kari Lemor's Excerpt blitz for her release Wild Card Undercover which will be available 3/7/2017. Check it out below. All that glitters in Miami is not gold . . . Lured in by a bad ex-boyfriend and the moonlight of Miami, Meg O'Hara is trapped in a nightmare […]
WILD CARD UNDERCOVER                                                                                              book #1 in the Love on the Line series By Kari Lemor Published by Kensington Lyrical Underground – March 2017  All that glitters in Miami is not gold… Lured in by a bad ex-boyfriend and the moonlight of Miami, Meg O'Hara is trapped in a nightmare situation, waiting tables for a crime […]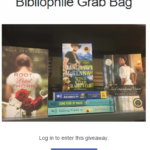 Check out this giveaway that Kensington's running for another 2 days. #KCHATS BEHIND THE SCENES FLASH GIVEAWAY! One winner will receive: • GAINING VISIBILITY by Pamela Hearon • ROOT, PETAL, THORN by Ella Joy Olsen • WIND RIVER RANCHER (Early ARC!) by Lindsay McKenna • SOME KIND OF MAGIC (Early ARC!) by Mary Ann Marlowe […]
http://kensingtonbooks.tumblr.com/post/143111390995/cover-reveal-some-kind-of-magic-part-2
http://kensingtonbooks.tumblr.com/post/143058499160/cover-reveal-some-kind-of-magic-part-1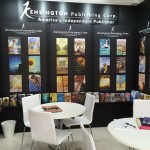 Steven Zacharius and Paul Dinas shared pictures of the Kensington Booth at the London Book Fair. The booth looks incredible. But ONE thing  stood out for me. Here's a closer view. If you've got a keen eye, you might just spy the cover to Some Kind of Magic on the back wall. Kensington will be […]