We're so excited to be sharing the cover of Kelly Siskind's HOOKED ON TROUBLE today! Check out the beautiful cover below and read a sneak peek!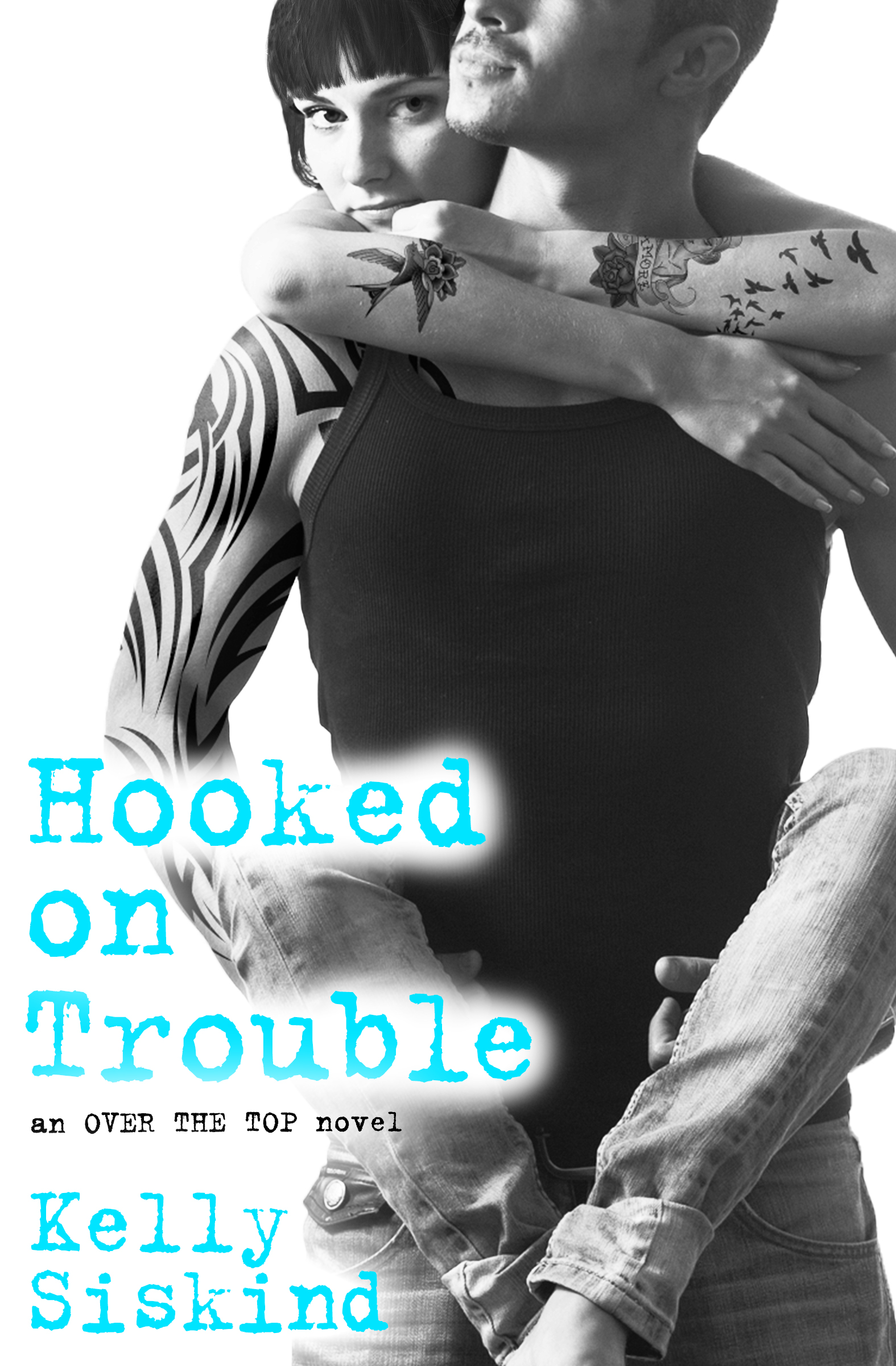 He's two-hundred and seventy pounds of tattooed muscle.
She can flatten him with one sultry look.
Raised by her sister while her parents drank and gambled, Raven's all about the casual hookup. No strings. No emotional involvement. So when an inked dude, who makes Hercules look petite, pours her shots—in Aspen—she hops on that train. But waking up naked next to Nico, her heart full for the first time in her life, is dangerous. Especially when she recalls the secrets she'd shared with him. Then he ditches her just like her sister had, proving caring about people always ends in hurt.
At six foot four, tattoos curling up his neck, Nico looks more Hells Angels than cop. But his brother's the one who got arrested for jacking a car. As the evidence on his brother piles up, Raven—the girl he hasn't forgotten since Aspen—moves to his hometown. As hard as he tries to make amends for splitting on her to help his family, she earns the name Ice Queen.
While Nico spends endless hours trying to prove his brother's innocence, Raven asks for his help to locate her sister. He doesn't hesitate; the attraction that sparked between them in Aspen has only intensified. Their passion grows, but so do their family dramas, eventually forcing them to choose between blood and love.
Preorder HOOKED ON TROUBLE comes out January 10, 2017, but you can pre-order now: Amazon | Barnes and Noble | iBooks | Kobo
Excerpt
Sawyer picks up his phone and shakes it, taunting Nico with the video he took a while back. Eager to embarrass his friend, Sawyer showed it to me one night in Toronto. So accustomed to associating Nico with anger, I surprised myself by laughing. Cackling, really. Nico dancing with five-year-olds is a sight to behold. Seeing how cute he was with Sawyer's nieces, how willing he was to humiliate himself for a smile, melted a layer of my animosity.
Then I remembered Aspen.
That night I'd glimpsed what it would be like to feel open and vulnerable and cared for, how I'd imagined having family would feel—unconditional acceptance, an unbreakable bond you can't explain. I had that with Rose, before she left. I had that with Nico, for a minute. And for some messed up reason I can't let it go. Can't move on like usual.
"That video goes live, and I impound your car."
Our friends laugh at Nico's joke, but he slides his gaze toward me, and my breath hitches. His eyes, blue as the ocean, lock on mine. My neck tingles. My fingertips twitch. My ability to sit across from him and hide my hurt and anger evaporates. I also can't hide my attraction. Still, sixteen months later, one look from him and my stomach drops and my blood boils and I itch to lick every inch of his body.
His large hand presses against my knee under the table. "Can we talk?"
Jesus, his touch. It's the first I've felt the weight of his palm on me since Aspen. It's heavy. Huge. Callused. Instinctually I shift forward, my body no longer mine to command. He doesn't move his hand. Just his thumb. It presses harder, dragging downward. I grip my armrests to keep from sliding to the floor. He stares at me, waiting for my answer.
Yes. No. Maybe. I choose silence.
The way our lives are entrenched with our friends, I'll have to spend time with him, and I can't keep pretending I can block him out. Moving here was about starting fresh, which means letting go of this grudge. But talking about Aspen could stir up more feelings, the same way the experience spurred my need to find my sister. It's also a reminder of the loss I suffered before that trip. If we talk about our time in the hot tub, it could unhinge me further.
Our waiter arrives to take our order, and Nico's thumb moves again, a tiny brush, his skin against mine, sending a pulse between my thighs. My sanity plummets.
I shout, "Chicken," like a lunatic as I push away from the table.
Nico's hand slides from my knee, but his eyes don't waver. I feel his gaze on my back as I hurry to the bathroom. The second I get inside, I close the door and lean against it, thankful it's not a public room with several stalls. I take a few deep breaths.
How can that bit of contact turn me inside out? The smallest touch?
Memories of his other touches flip through my mind, snippets of skin and ink, flashes of ecstasy.
My back arching.
His fingers exploring.
The curve of his inked shoulder.
His huge hands.
The sheer size of him.
We might not have had sex, and the details may be fuzzy, but there's no doubt it was the hottest night I've ever had. What isn't fuzzy is the time I spent with him in the hot tub prior, and how he'd taken advantage of my vulnerability.
Goddamn Nico. And Goddamn Aspen.
About Kelly Siskind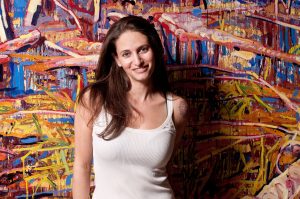 Kelly is the author of CHASING CRAZY, MY PERFECT MISTACE, A FINE MESS, and HOOKED ON TROUBLE, the latter three being part of her Over the Top series, all published through Grand Central's Forever Yours. A small-town girl at heart, she moved from the city to open a cheese shop with her husband in northern Ontario. When she's not neck deep in cheese or out hiking, you can find her, notepad in hand, scribbling down one of the many plot bunnies bouncing around in her head. She laughs at her own jokes and has been known to eat her feelings—gummy bears heal all. She's also an incurable romantic, devouring romance novels into the wee hours of the morning.
Connect with Kelly Siskind
Website | Facebook | Twitter | Goodreads | Pinterest
Buy Kelly Siskind's books!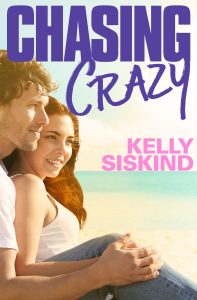 Chasing Crazy: Amazon |  Barnes & Noble | Kobo | iBooks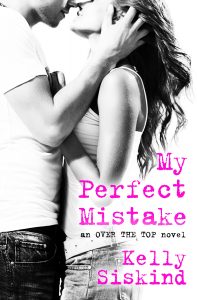 My Perfect Mistake: Amazon |  Barnes & Noble | Kobo | iBooks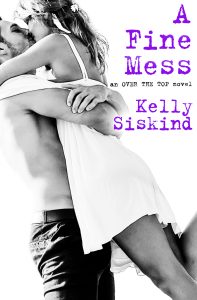 A Fine Mess: Amazon |  Barnes & Noble | Kobo | iBooks