I'm excited to announce my novel, CALAMITY, has been selected as a finalist in the RWA Pages From the Heart contest.
http://fthrw.com/2016-pfth-contest-finalists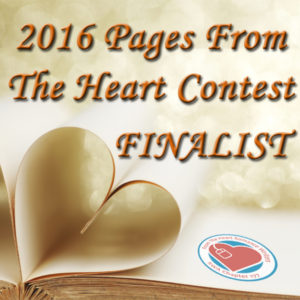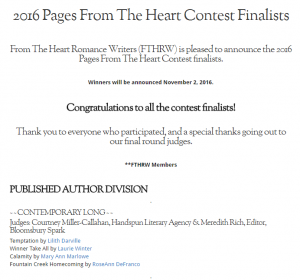 CALAMITY is a romantic comedy about unlucky Mallory, who thinks her fortune's beginning to change after a series of disasters culminates in a proposal from a dreamy millionaire. Unfortunately, having everything she wants might cost her the one thing money can't buy — the friend who's loved her all along.