I hope you're having an excellent July. I can't believe it's nearly over. I suddenly realized it's been a long time since I've made a general update. I've decided I may start blogging more because sending newsletters feels like a BIG thing, whereas blogging feels like a relatively small commitment on both our parts. And I'm feeling pandemically inclined to share passing observations that might not really fit a newsletter. That said, I did just send out a newsletter, so I'm going to repeat some of what I had to say there.
Like everyone else, I've been homebound, but I'm a home body, and my family has remained safe and well, so I'm trying to use the time to focus on reading, writing, and TV bingeing. To be honest, writing has been harder despite having more time on my hands, and I've started and temporarily abandoned more than one project. But I'm making progress on getting some things out in the world, so I still feel productive.
I really want to talk about some of the books I've been reading this year. I've really enjoyed curling up and losing myself in all these various worlds. Some of these are books by buddies of mine who I love to read and support, but some are by authors I don't personally know. I like to mix it up. My TBR is out of control and I'm a fairly slow reader, so this represents most of what I've read in 2020 despite all the new free time.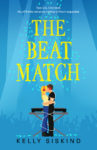 The Beat Match, Kelly Siskind's next release is available for pre-order. I was lucky enough to read an early copy of this gem of a romance set in the world of DJing.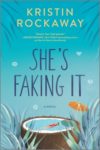 Kristin Rockaway is a master of the social media game in her books, and She's Faking It is no exception as Bree tackles the world of social influencer with hilarious results.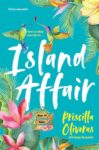 Priscilla Oliveras takes her readers to Key West in Island Affair, a fast-paced fake boyfriend romance. You can smell the delicious foods and the sea and feel the sun on your shoulders. Nice vacation read.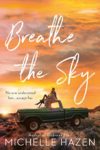 Michelle Hazen's upcoming release, Breathe the Sky, is available for pre-order. I got to read an early copy of this beautifully emotional steamy slow burn. This book is set in the remote desert with descriptions as gorgeous as that cover.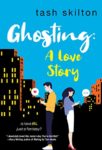 Ghosting is the work of co-author team Sarvenaz Tash and Sarah Skilton. It's a fun, modern twist on the Cyrano de Bergerac trope with a lot of New York City escapism.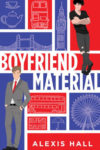 Boyfriend Material was somehow my first Alexis Hall novel. From the fun rom-com cover, I expected something along the lines of Red, White, and Royal Blue, but this is much more in line with your classic Bridget Jones romantic comedies, and I laughed and swooned so hard the whole time.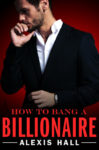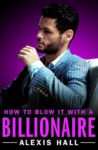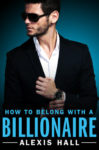 I went on an Alexis Hall binge-read after Boyfriend Material The Billionaire trilogy follows the romance of Arden, a recent college grad, and Caspian, said billionaire. Alexis Hall's writing is sublime, funny, gorgeous, witty, and swoony. I can't recommend him enough. I'll be diving into Alexis Hall's Spires series next.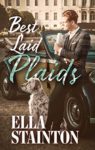 Best Laid Plaids, Ella Stainton's upcoming release is available for pre-order. I was so happy to get approved for an advance copy of this spooky, steamy, funny Harry James-esque romance set amid haunted destinations in Scotland. I'm about 75% done with this and loving it so much. It's just a lot of fun.
In the world of TV and movies, I binged The Great super fast because it was mind-bendingly outrageous fun. I also ran quite quickly through the entirety of The Last Kingdom, Anne with an E, and Schitt's Creek.  I normally prefer reading over the TV, so I'm sure I haven't watched as much as I might have, but there seems to be an infinite supply of quality entertainment.
I'm curious what everyone else is reading and watch. Leave a comment or tweet me @maryannmarlowe! Would love to chat!