I'm so thrilled to be  a part of Layla Reyne's release blitz for SINGLE MALT (Agents Irish & Whiskey). Check out the synopsis and excerpt below + enter the giveaway!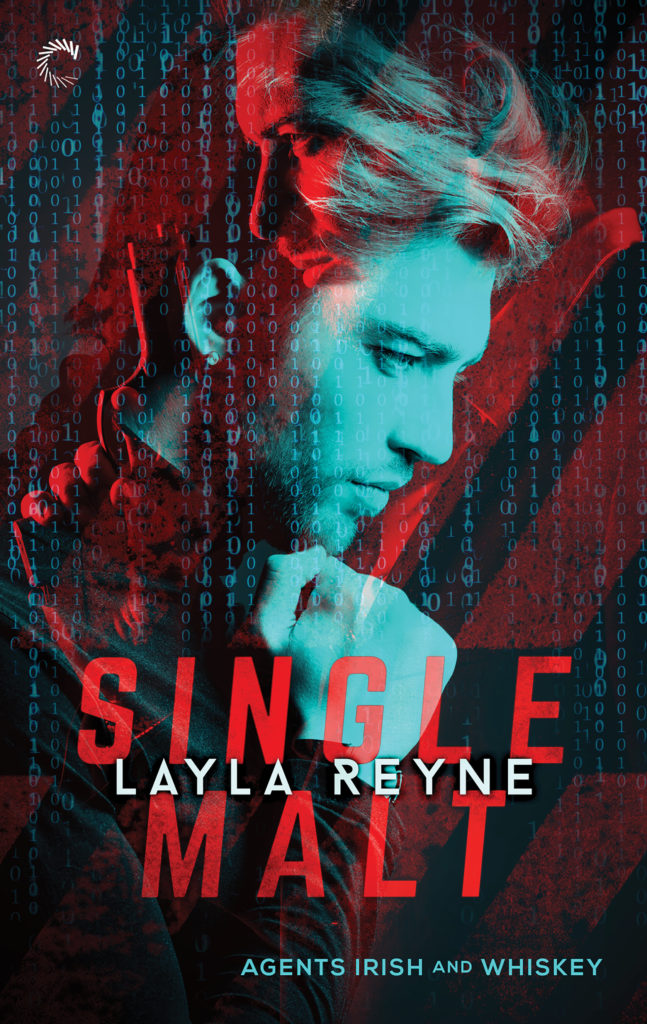 The heart's a resilient beast…
Widower Aidan Talley refuses to love again. Enter handsome younger cyberagent, Jameson Walker. As they investigate cybercrimes and his late husband's murder, Aidan falls hard for Jamie, putting their jobs, lives and hearts on the line. SINGLE MALT is perfect for fans of Mr. & Mr. Smith by HelenKay Dimon and the Cut & Run series by Abigail Roux and Madeleine Urban.
Advanced praise for Single Malt:
 A sexy, action-packed read that had me wanting the next book! –HelenKay Dimon, author of Mr. & Mr. Smith
With sharp writing, compelling characters, and an engaging plot, Single Malt is the M/M romantic suspense series I've been waiting for. – Santino Hassell, award-winning author of the FIVE BOROUGHS series
Follow the First Look Celebration on January 26th! One grand prize winners will receive a $25 digital gift card for Amazon (Open US & Internationally).
Follow the celebration!
The Avid Reader
Barbara's Book Blog
Becky on Books & Quilts
Bookalicious Babes Blog
The Book Adventures of Annelise Lestrange
Divine Magazine
Ellesea Loves Reading
Got Fiction?
Heather Van Fleet, Author
Jen's Reading Obsession
Lisa's Loves (Books Of Course)
Lover of Big Books Cannot Lie
Making it Happen Book Blog
Mary Ann Marlowe
Nadine's Obsessed with Books
OMG Reads
Prism Book Alliance
Romancebookworms Reviews
Romance Junkies
See Laura Write
The Silver Dagger Scriptorium
Sour Puss Reviews
Those Crazy Book Chicks
About SINGLE MALT:
Title: Single Malt
Author: Layla Reyne
Series: Agents Irish & Whiskey
Genre: M/M Romantic Suspense
Release Date: February 27, 2017
Publisher: Carina Press
Synopsis:
Eight months after the car crash that changed everything, FBI agent Aidan Talley is back at work. New department, new case and a new partner. Smart, athletic and handsome, Jameson Walker is twelve years his junior. Even if Aidan was ready to move on—and he's not—Jamie is off-limits.
Jamie's lusted after Aidan for three years, and the chance to work with San Francisco's top agent directly is too good to pass up. Aidan is prickly—to put it mildly—but a growing cyber threat soon proves Jamie's skills invaluable.
Jamie's talents paint a target on his back, and Aidan is determined to protect him. But with hack after hack threatening a high-security bio-containment facility, time is running out to thwart a deadly terrorist attack. They'll have to filter out distractions, on the case and in their partnership, to identify the real enemy, solve the case and save thousands of lives, including their own.
Find out more at: Carina Press | Amazon | Google Play | Kobo | iTunes| B&N| Goodreads
Excerpt from SINGLE MALT
There was a scraping sound and when next Walker spoke, he was closer, his hot breath coasting across Aidan's neck. "Why don't you show me some of these dance moves?"
Aidan whipped his head around, bringing them nose-to-nose. "Don't be ridiculous."
"I'm serious." Walker grinned, the temptation and levity in his bright blue eyes chasing away the sorrow of the day, of the past eight months. "Impress me," he said, using Aidan's own words against him.
"Whiskey," he warned, low and tight, fighting his instincts.
"Come on, it's just us here."
Glancing over his shoulder, Aidan confirmed the other couple was gone, Roy was nowhere to be seen, and the only two waiters left sat folding napkins in the private room.
Walker, standing between their stools, inched closer and laid his hand over Aidan's again. "Dance with me, Talley."
Hooked, the offered comfort reeled Aidan in. Tugging his hand, Walker pulled him off the stool and into his arms. As they swayed gently to the music, it wasn't dancing with Isabella Aidan remembered but dancing with Gabe after their wedding. Held in Walker's arms, knowing what he did now about his partner's orientation, Aidan allowed himself to notice the physical similarities between Walker and his husband. Both accomplished athletes, they were bigger and stronger than him, larger in height and mass. He liked being surrounded in a bigger man's warmth. He also liked dominating that when he had a mind to. And Walker was one hell of a specimen.
Relaxing into the embrace, Aidan coasted the hand not in Walker's up his cut biceps, over his broad shoulder, and around to his back where rock-hard delts stood out beneath the rough chambray. Closing the inches between them, he pressed his chest to Walker's and bit back a moan at finding the front of him as warm and firm as the back.
Walker dipped his chin, his stubbled jaw nuzzling Aidan's temple. "Something tells me this isn't how you danced with Isabella."
"No, it's not." He breathed deep, fighting not to melt into his partner's embrace. Everything about the moment enticed him to bury his face in Walker's neck and let go—that deep molasses voice, the tempting cologne, a warm embrace after months of cold loneliness.
Coming May 1, 2017 – CASK STRENGTH (Agents Irish & Whiskey):
Professionally, the FBI team of Aidan "Irish" Talley and Jameson "Whiskey" Walker is as good as it gets, closing cases faster than any team at the Bureau. Personally, it's a different story. Aidan's feelings for Jamie scare the hell out of him: he won't risk losing another love no matter how heart-tripping the intimacy between them. And loss is a grim reality with the terrorist Renaud still on their trail, leaving a pile of bodies in his wake.
Going undercover on a new case gets them out of town and off the killer's radar. They're assigned to investigate an identity theft ring involving a college basketball team in Jamie's home state, where Jamie's past makes him perfect for the role of coach. But returning to the court brings more than old memories.
As secrets and shocking betrayals abound, none may be more dangerous than the one Jamie's been keeping: a secret about the death of Aidan's husband that could blow his partner's world apart and destroy forever the fragile bonds of trust and love building between them.
Preorder now: Amazon | iTunes | Kobo | Google Play
About Layla Reyne: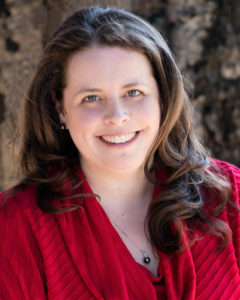 2016 RWA® Golden Heart® Finalist, Layla Reyne, was raised in North Carolina but now calls San Francisco home. She enjoys weaving her bi-coastal experiences into her stories, along with adrenaline fueled suspense and heart pounding romance. When she's not writing stories to excite her readers, she downloads too many books, watches too much television, and cooks too much food with her scientist husband, much to the delight of their smushed-face, leftover-loving dogs. You can find her online at http://www.laylareyne.com/.
Connect with Layla: Website | Blog | Facebook | Twitter | Pinterest | Goodreads