I'm excited to be a part of the release blitz for the third installment in Kari Lemor's Love on the Line series: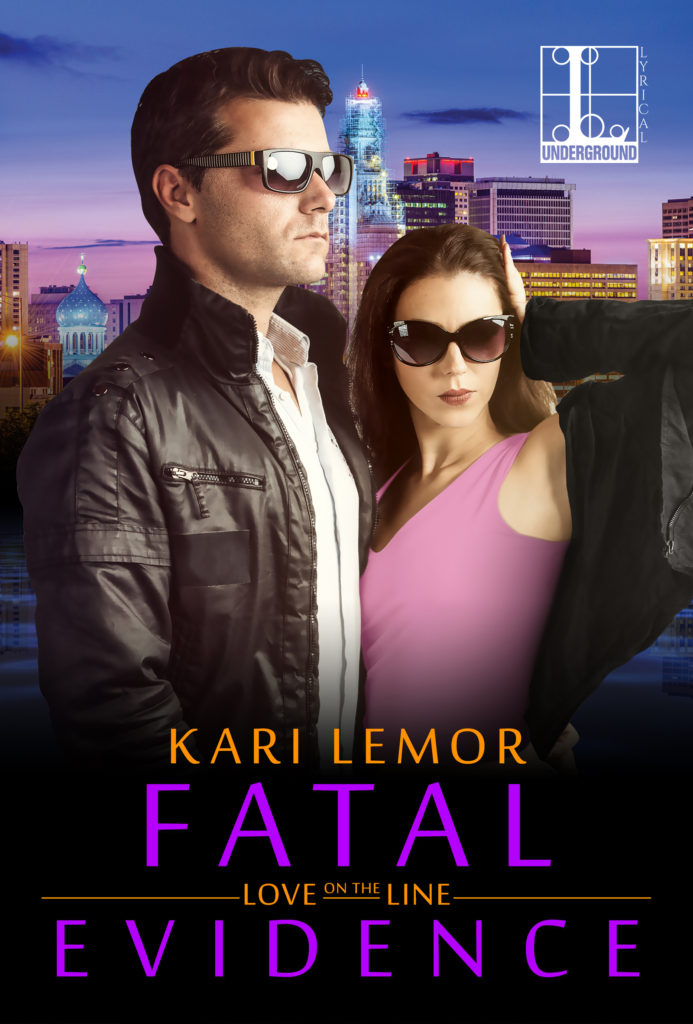 What you don't know can get you killed . . .
Construction company owner Scott Holland doesn't go looking for trouble, but he's just stumbled on plenty. The rundown mill he's bought is plagued with mysterious incidents, and his investment partner, heiress Heather Silva, is as stubborn as she is intriguing. Dumped by his ex because of his blue-collar job, Scott is wary of Heather's privileged background. Yet he's drawn to her independence and strength, especially as the "accidents" grow more terrifying.
Determined to succeed without anyone's help—especially her wealthy parents—Heather clashes with Scott again and again. But a grisly discovery makes them both targets. Someone wants Heather and Scott silenced for good. And as a killer closes in, the only option is to trust each other—or become the next victims…
Early Praise for Fatal Evidence:
"Fatal Evidence is fun and flirtatious, the characters are nicely developed and the story is engaging. Lemor has brought happily-ever-afters and laughter into the hearts of readers." ~ RT Book Reviews
 "Fatal Evidence has the right amount of everything I love in a book: mystery, suspense, intrigue, sexual chemistry, family drama and great friendships. Throw in an heiress turned real estate agent trying to get out from under her rich family and her entitled role and add a blue-collared construction worker with a chip on his shoulder and it's perfect. …Enjoyed all the books in this series so far and loved the hint at the next to follow." ~ Carolyn's Book Reviews
 "Lemor once again incorporates humor, romance and suspense to make this novel another must read!" ~ Goodreads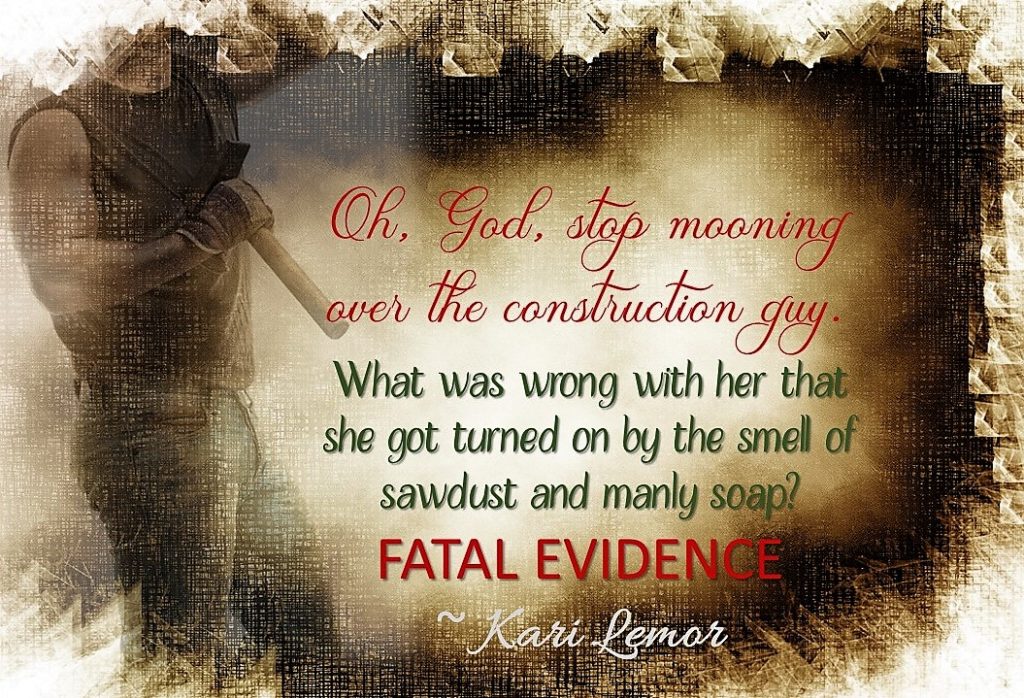 Excerpt:
"Hold still," he scolded and pulled her tighter to his chest. "Now listen up while I give you the run down on the condos up here."
He walked around the space as if he wasn't carrying a full-grown woman in his arms. Damn impressive. The pectoral muscles beneath her hand weren't too shabby either. Continuing on with his description, he seemed to not even realize she was there. At the windows, he set her down and stood behind her looking out, pointing to certain landmarks in the small mill town that you could see from here.
He had been affected by carrying her. The erection digging into her back was evidence enough. Good to know. Not that she wanted anything to happen. They were business partners now. They had to be professional.
"Ready to go?" Hi
s gravelly voice sent goose pimples crawling across her arms, and she rubbed them.
"Cold? You should have worn a warmer coat. You've lived in New England all your life. You should know April can be chilly. Plus the heat hasn't been on in this building for years."
"I'm fine," she lied. The cold wasn't getting to her. It was him and his annoyingly sexy presence. She wouldn't tell him though.
"I'll make sure to let you know when the permit comes through. If I don't have it by next week, I'll call and check on it."
"Perfect, but remember I'm in on this too. If you need me to do anything, you only need to ask."
"I will." His sexy smile was back as he glanced up and down her body. "Ready for your ride down."
"You don't have to carry me. I'm fine walking."
"And killing yourself by falling down three flights of stairs. Then where does my funding for this project go?"
"You already have access. You don't need me."
"Stealing from a dead woman, though. That just seems…wrong."
The chuckle escaped before she could stop it. He seriously had a warped sense of humor at times. Moving closer, he placed his hand on her hip.
At her indignant look, he said, "You could always ride piggyback if you don't like me carrying you."
Scanning her slim skirt, she scoffed. "A piggyback ride? In this?"
"You could hike up the skirt then jump on."
"You'd like that, wouldn't you?"
His eyebrows went up and down. "Very much."
Closing her eyes, she sighed then held out her arms. "Fine, come get me, my prince. Rescue me from the dangerous crumbling castle."
Scott sidled closer then ran his hands down her hips. One hand continued down her leg until it slipped under. His other hand caressed her back then he scooped her up in his arms. She wrapped her arms around his neck and held on as he trotted back down three flights of stairs. At the bottom he didn't release her right away. And for some reason she didn't tell him to.
His eyes roamed over her from head to toe and lingered on those heels. Slowly, he allowed her feet to slide to the floor, her body rubbing against his hardness, sending fluttering sensations through her blood stream. As her shoes touched the ground, he leaned in close, his manly smell assaulting her nostrils. Inhaling the scent, she waited for his next words.
His breath drifted across her cheek. "Next time, you should think about wearing a sensible pair of shoes."
~~~
 Buy Links:
https://www.amazon.com/Fatal-Evidence-Love-Line-Lemor-ebook/dp/B06XJTM15L/
https://itunes.apple.com/us/book/fatal-evidence/id1281322187?mt=11
https://play.google.com/store/books/details/Kari_Lemor_Fatal_Evidence?id=spFTDgAAQBAJ
https://www.kobo.com/us/en/ebook/fatal-evidence
https://www.barnesandnoble.com/w/fatal-evidence-kari-lemor/1125923156;jsessionid=79FF310157D3CC316AC9485EC149FA91.prodny_store01-atgap04?ean=9781516100743
Check out Kari's other books in the Love on the Line series:
 Wild Card Undercover:  http://www.kensingtonbooks.com/book.aspx/34406
Running Target:  http://www.kensingtonbooks.com/book.aspx/34984
Follow Kari on social media:
https://www.facebook.com/Karilemorauthor/
https://www.pinterest.com/karilemor/