I'm crazy excited to share this interview with Kristin Button whose book, The Summer Corset, is available exclusively on Radish.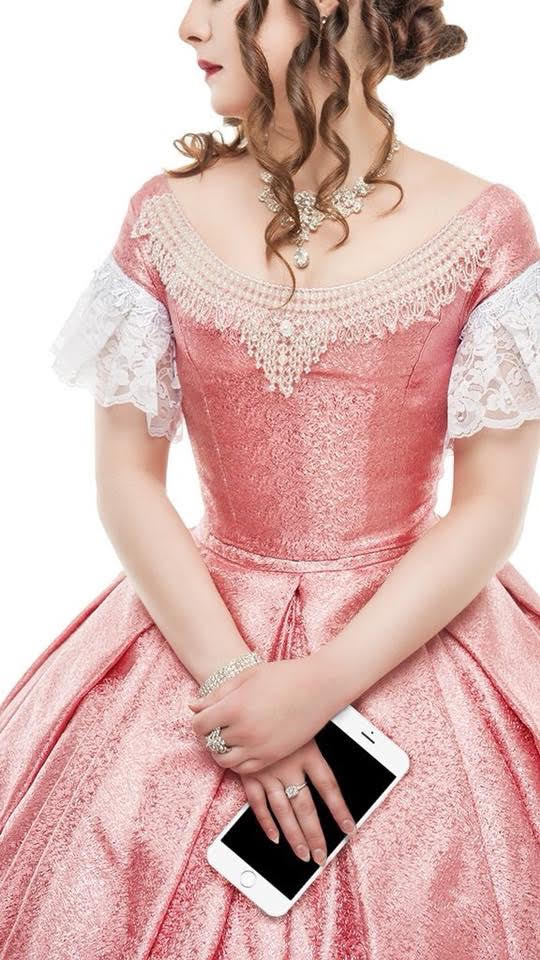 Synopsis
Eighteen-year-old Jenna O'Brien was born too late. She's a natural for her new summer job after high school graduation at a historic Civil War fort as a living history interpreter, complete with petticoats and snood. She grows weak in the knees for Andrew Gordon, an older and seasoned reenactor. Andrew's personal campaign against "farbery"—anything that isn't completely accurate within the fort's 1864 world—appeals to Jenna's romantic time-travel fantasies. Yet once she's fully immersed in accurate Civil War gear, she discovers it's just as hard for her to fit into the past as it is the present.
Jenna knows deep down Andrew is interested only in her corset and not in the modern girl inside it, but the lingering fallout from her parents' ugly divorce has made her afraid of real romance and willing to cling to the pretend version—the kind that can't hurt her. Sticking to that plan, though, means she might miss out on a chance with Sean, the old-fashioned modern guy across the campfire who knows that clothes, even a Union uniform or a corset, don't make the man—or woman.
Thank you so much for talking with me about The Summer Corset. I loved this book so much!
Sure! I'm really excited about this story. Thanks for asking me here to talk about it!
The mix of contemporary and historical romance in this novel is such a delight. How did you come up with the idea for setting a modern day romance in a historic fort?
When I was Jenna's age (late teens), I worked in the real-life version of the Detroit Civil War-era fort as a living history interpreter. It was a fun job I've never forgotten. Although Jenna's summer and experiences are far more interesting than mine, I did have a great time adding details from my real-life job: cannon firings, laundry demonstrations, the oddness of pretending to live in 1864 while giving tours to modern schoolchildren.
Can you tell us about one of your favorite moments in this book where the civil war meets the twenty-first century?
Without giving too much away, I think my favorite moment is when Jenna watches her first cannon drill, and a friend narrates in her ear in such a way that the cannon comes to represent something completely different–and a bit naughty!
Did you learn anything particularly fun while writing this book?
I was already something of an armchair expert on the Civil War before writing it: obviously I worked at a real Civil War fort and knew many re-enactors, as well as having majored in history, but I did get to look up all sorts of fun facts. How to play "mumbletypeg." What did Union soldiers know about baseball and when? What was it like for the Irish during that period? What style of…um, underdrawers did women wear?
Thanks again, Kristin. Here's an Excerpt from The Summer Corset:
I was ten minutes—and 150 years—late to work.
I'd been late before, to other jobs: alarm clock failure here, a flat tire there. Today, though, had to be the World Record of Tardiness.
I catalogued what I knew about 1864, and it was nowhere near as much as I should. A time when men were men and women were property. America had been at war with itself for three gory years. No antibiotics, or Diet Coke, or Hemsworth brothers.
Or phones. My phone sat in my locker now, ringing. I wasn't used to ignoring it, but I enjoyed a tiny flicker of relief that I didn't have to hear, at least right now, about what happened between my friend and Neck Tattoo Guy. I never expected it to be this hard to restrain myself physically from responding to the phone's demand, though. As a little extra insurance, I sat on my hands.
"Here you go, Jenna. This dress is damn ugly, but it should fit. I'll have to check in the back to see if there's another one in this size for you. You'll want to have at least two, so you can throw one in the wash when you're wearing the other." The senior guide dug in a drawer in the stale-smelling locker room.
The phone dinged to let me know I had a voicemail. I glanced in its direction, my fingers itching to reach for it. Oh, God. I was addicted.
"You might as well start ignoring it now. No phones in 1864," said the guide, lips curving, reading my body language like a pro.
I'd already forgotten her name. No, it was Veronica. The dress she held up was brown, but not like chocolate. Yellow-brown, the color of dirt, with an ugly scrolling pattern of tiny pink flowers on it. So much cotton fabric—as much as a bed sheet or more. Okay, not the princess dress I was hoping for, but I could deal with that.
"What do I wear under it?" I asked, forcing my thoughts away from my phone.
"Well, whatever you think you need. I'll give you a petticoat and an apron. Most of the women wear black tights, the woolen-looking kind, and regular underwear. We don't require a corset."
Thank God for that. Corsets squashed stomachs into lungs and kidneys into spines and hiked boobs up to sit six inches too high like the prow of a ship. It hadn't even occurred to me anyone would ask me to wear a corset.
About the author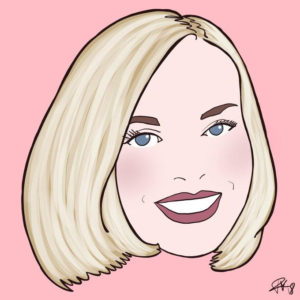 Kristin writes young adult romance and women's fiction in all her "free time" between her job as a lawyer, driving her two boys to practices for four sports and two musical instrument, and shopping at Target way too often. She enjoys hiking, movies, travel, and only recently discovered Game of Thrones.
Find her on Twitter at @kbuttonw, Facebook at https://www.facebook.com/authorkristinbwright/ or on her website at www.kristinbwright.com