In my upcoming release, Dating By the Book, fantasy author Maddie gets a negative review on her own upcoming release. Although an author should never do this, Maddie decides to email the reviewer, which leads to a lively correspondence. Since we usually get to read author interviews on reviewers' blogs, I thought it might be fun to turn the tables a bit and talk to real book bloggers about their own experiences.
First up, Pamela Thompson McLeod.
I met Pamela on Twitter during Pitch Wars, which is a writing competition that takes place once a year and brings a lot of authors out to chat and have fun. Later, when I received a box-load of ARCs for my upcoming release, I asked if any reviewers would like a copy, and Pamela signed up. She's already left a review here. Thanks, Pam! And she was kind enough to agree to let me interview her about her own experiences.
How long have you been reviewing books? Why did you start?
I've been reviewing and blogging books for over a decade. I joined School Library Journal as a YA fiction reviewer four years ago, and I joined VOYA Magazine as a YA reviewer three years ago. The past two years I've judged YA fiction for the Cybils Awards.
I began blogging and reviewing after when I finished reading Girl, Stolen by April Henry. It was amazing and I wanted to share my thoughts and recommend it to other librarians. Little did I know, I'd be reaching not only fellow librarians but readers, publishers, editors, and authors!
What's your favorite thing about reviewing books?
I guess my favorite thing about reviewing is when a librarian or reader tells me that my review really helped them. Many librarians rely on my recommendations, and I'm careful to recommend for grade levels and make them aware of mature themes, content, profanity, nudity, gun violence, rape and other triggers.
How many books do you read in a year generally? How do you usually find books to read?
When I first started blogging, I was reading over 300 books a year and reviewing most of them. I have reviewed less as now I must review those arc's sent to me by SLJ and VOYA. When I'm doing judging for Cybils Awards, the panel (including me) reads well over 100 books in about 45 days!
Publishers send me their catalogs prior to release and I fill out my list. The arc's and books are shipped directly to my home. Both magazines I review for send me books to review. Sometimes I hear of a book from a writer or reader, and I'll ask the publisher to send me the book.
What is your typical process for deciding which books to review? For instance, do you go by what strikes your mood or make lists to tackle like homework? Do you accept requests to review from authors directly (and if so, how)?
I choose books like a reader. If I'm drawn to the premise, character, genre and cover design, I'll read a few pages. If it grabs me, I read it and will probably review it. I do not review books that I don't enjoy. If, however, I can think of a student or students who may like the book, I'll recommend the books by saying, "recommended for sci-fi fans who like a thrillride" or something similar. Generally, I do not accept requests direct from authors. If, however, I know an author from Twitter, and we've interacted, and I have some idea of her book, I may offer to review.
Do you review every book you intend to? If not, why might you choose not to review?
There are very few books I don't review if I intended to do so. If a book has a school shooting, I personally don't want to read it or review it. I would not buy it for a library and would not recommend it to others. Books with violence against women will not get a review from me either.
If a book had great promise and then just fell apart, I'd probably give up reading it, and therefore, would not review it because if I couldn't read it myself, how could I recommend it?
If you give numeric ratings, what is your strategy for determining values? Are you stingy with 5 stars? Will you give a book 1 star?
The only place I use stars which are really Q for quality and P for popularity is VOYA reviews. 5Q is a rating for books of writing skill equal to The Girl Who Drank the Moon or Nova Ren Suma's lyrical prose. 5P is given when I read something that I think will be wildly popular with YA readers. I have never been wrong on picking the popular books.
On my blog, I give recommended, highly recommended and highly, highly recommended which means BUY THIS BOOK. IT'S A MUST READ!  
I do not review books that deserve 1 star. A human being poured his or her life's hopes onto that page, and I won't ruin her dreams. Readers will either buy their book or not. Why spread negative reviews?
What's your opinion on authors reading reviews of their own books? When writing a review, are you concerned the author may read it? Does that ever influence your review?
I have a feeling most authors read some of their reviews. I hope I make an author's day. I hope I give positive praise where it's deserved. The author does not influence my review.
What's your philosophy about interacting with authors? Do you tag them on reviews? Follow authors? Chat with them?
Since my reviews are glowing, I do tag the authors. I want them to know how much I enjoyed their book, and if they want to link to my review, it's all good for everyone. I follow many authors and some have become friends.
How do you think authors should interact with bloggers ? Do you want authors to read your reviews? RT links to them? Ignore them?
Authors should at least acknowledge positive praise and thank the blogger. RT is good for everyone. Ignoring a mean blogger is also okay.
Have you ever received a response from an author after giving a bad review? If so, can you vaguely share what happened?
Again, I never give a bad review. If a book is bad, I won't write about it. I'll ignore it which is powerful in itself.
One YA author was angry and said I spoiled a big reveal: the bad guy. It wasn't a big secret if a reader read the cover, but I changed a sentence for the author. She contacted me a second time and asked for another change, and after I thought about it, I realized: Wait a minute! This is MY review. MY opinion. Not hers. I did not change the second thing. That author is now a bestseller, but I've not reviewed her later books due to her heavy-handedness. I think it was pompous and arrogant on her part.
What advice do you have for authors who might get a negative review from you (or any blogger)?
I would say to remember this is just one reader's perception. It doesn't mean your book is bad. It doesn't mean you're a bad writer. It means one reader didn't like it. If the reviewer or blogger doesn't offer reasons for the bad review, it's not helpful to either the author or the other readers.
Do you ever get any positive feedback from authors?
I get tons of author feedback and praise.
Have you met or become friends with any of the authors you've reviewed? If so, how has that changed your relationship with reviewing in general?
I have a lovely relationship with Sayantani dasGupta @Sayantani16 after reading her debut and singing its praises to the world. I met her later that year at the Texas Library Association Conference and she hugged me like a long lost sister. We are fast sister Twitter friends and I RT all her good news! Greg Howard (The Whispers) is also a friend after reviewing his quiet book. A.J. Sass is a big cheerleader for my own writing.
I also get invited to publishing dinners with editors and their authors. It's nice to be wined and dined and have seats at a table with authors I admire. A great dinner in a fancy restaurant is always appreciated. (Publishers: call me!)
I've interviewed tons of authors. The most well-known was David Baldacchi, and I was so nervous! He was a lovely man who put me at ease immediately.
One thing I came to realize is authors are human beings, not gods. They are just like you and me. They have children or not. They have passions and fears and good days and bad days like everyone else. There are a few authors who "get too big for their britches" as my Grandma would say, but they are few and far between. Most authors are lovely and wonderful.
What's the best thing that's ever happened as a direct result of your decision to review a book?
That first book–Girl, Stolen–began this wonderful life and opened every door. I now write my own stories and hope to find a home for my MG story of a hopeful young fake chef.
On behalf of all authors everywhere, thank you so much for taking the time to read our books and promote them with your reviews. Please let us know where we can we find your reviews.
You can find out more about Pamela by following her below:
Twitter: @MostlyMcLoed
Blog:  Young Adult Books: What We're Reading Now  and A  Book and a Hug:
Instagram: https://www.instagram.com/thompsonmcleodwriter_
Thank you so much for Pamela!
Dating by the Book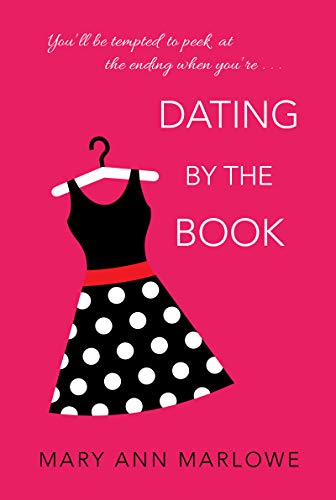 Six months ago, writer and bookstore owner Maddie Hanson was left at the altar. Since then, she's had zero interest in romance—despite the fact that she runs a book club full of sexy eligible bachelors. But when her latest novel is panned by an anonymous blogger who goes by the name Silver Fox—and who accuses her of knowing nothing about passion—she decides to prove her nemesis wrong by seeking a romance hero in real life . . .
There's the smoldering rock musician, the bookish college professor, and her competitive childhood friend who may want to steal her bookstore more than her heart. Even Silver Fox is getting in on the action, sending Maddie alarmingly—and intoxicatingly—flirtatious emails. And that's not all. Her ex wants her back.
Now Maddie is about to discover that like any good story, life has twists and turns, and love can happen when you least expect it—with the person you least expect . . .
Pre-order now!
Amazon | BN | Kobo | Google Play | BAM!