Musicians are my weakness, and rock star romances are a trope I never tire of. I don't find myself as drawn to romances about actors or corporate big wigs in quite the same way. There's something mysterious about the rocker. He can be the bad boy, the humble boy next door, or some combination, but he's always sexy as hell and when he gets on stage to perform, he becomes irresistible.
Here are a few rock star romances worth reading.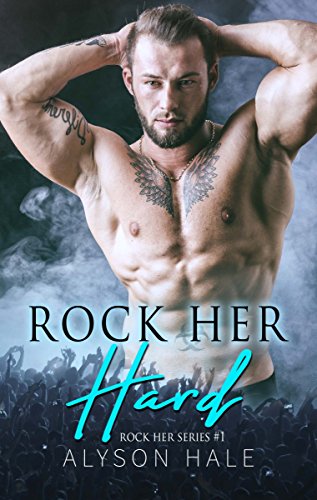 A rock star will claim his soulmate, even if he has to follow her to the ends of the earth.
I'm a lone wolf, a lost cause. Pushing people away has become an art form for me. I was doing well at shutting down my heart until I met her. Now I'll risk everything I've built just to have her by my side.
I didn't come to Georgia looking for love…
When my band manager asked us to travel to the US on a personal errand, I never imagined I'd get caught up in a scheme to reunite a father with his estranged daughter. Our deal was I'd seduce her into coming on the road with us, and then he'd have a chance at winning her over and getting his family back. The only problem is it's become so much more than that…
Kyri Calloway is everything I didn't know was missing from my life: sweetness, softness, and plenty of sass. She's a fiesty Irish redhead with curves that go on forever, my ultimate fantasy…yet she won't stop running away from me. My girl is convinced I'm going to leave her heart in a million shattered pieces the way her father did, but what she doesn't know is I never plan to let her go.
I'm not finished with her. Not by a long shot.
And I won't stop chasing her until she's mine, completely, body and soul.
Forever.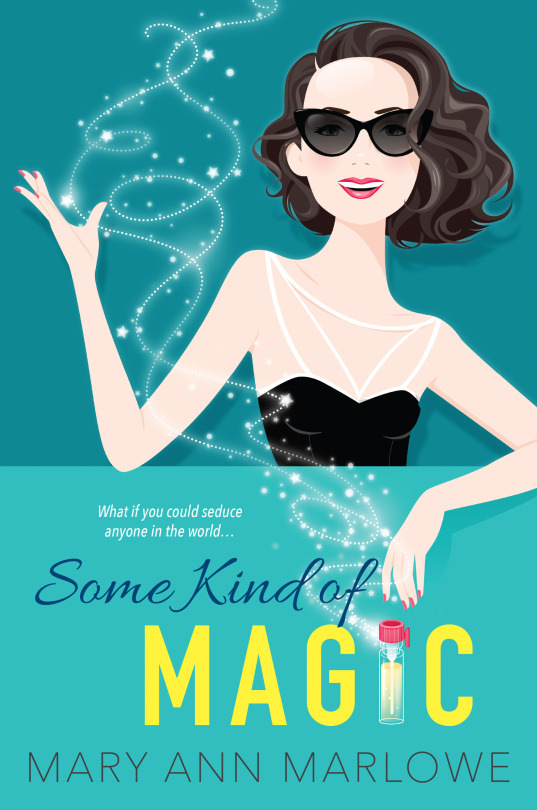 When a biochemist seduces a rock star, she's left wondering if it's love or just a chemical reaction. 
Biochemist Eden Sinclair has no idea that the scent she spritzed on herself before leaving the lab is designed to enhance pheromones. Or that the cute, grungy-looking guy she meets at a gig that evening is Adam Copeland. As in the Adam Copeland—international rock god and object of lust for a million women. Make that a million and one. By the time she learns the truth, she's already spent the (amazing, incredible) night in his bed…
Suddenly Eden, who's more accustomed to being set up on disastrous dates by her mom, is going out with a gorgeous celebrity who loves how down-to-earth and honest she is. But for once, Eden isn't being honest. She can't bear to reveal that this overpowering attraction could be nothing more than seduction by science. And the only way to know how Adam truly feels is to ditch the perfume—and risk being ditched in turn…
Smart, witty, and sexy, Some Kind of Magic is an irresistibly engaging look at modern relationships—why we fall, how we connect, and the courage it takes to trust in something as mysterious and unpredictable as love.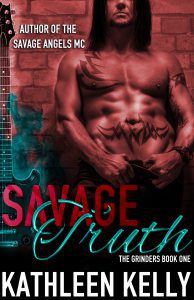 Rising from the ashes of a disadvantaged childhood, a rock god emerges.
Truthful Hunter.
Truth to his millions of fans and those closest to him. Son of a tragic mother and talented but flawed father. Truth defies all odds, making the world his own as he emerges from the ashes of a disadvantaged childhood to become a world renowned Rock God.
Follow Truth as he overcomes adversity and falls in love with music, leading him to his true family, The Grinders. Pulled into a world of women, booze and drugs, The Grinders set their sights high and won't stop until they dominate the charts.
Famous not only for his onstage performances, Truth is quite the ladies' man. That is, until he meets his beloved Rosie. Only then is the real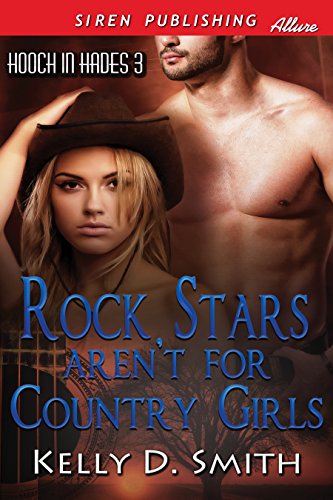 He's rock and roll with a country soul
Anna Helbern, a country girl through and through, never expects to find anything in common with a rock star–boy is she wrong. Adam Cooper doesn't get what it is about this girl, maybe it's her passion for music, or maybe it's that damn tattoo she has. Whatever it is, when he asks her to do a country album with him (something no one would expect from the world's most popular rock band) she agrees, and they head to LA–together. Anna won't give up her dream, and if a rock star is what's going to make it happen, she'll take the chance. But when she gets to LA, she can't believe the ride she's on, and soon it becomes clear that she doesn't want to get off any time soon.