DATING BY THE BOOK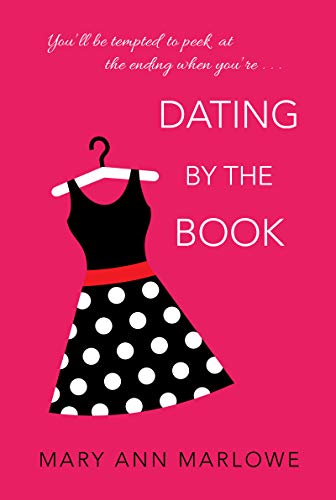 "Romance junkies will get a kick out of this fun, self-referential spin on just about every trope in the book." —Kirkus Reviews
Is love just something you find in books?
 
Six months ago, writer and bookstore owner Maddie Hanson was left at the altar. Since then, she's had zero interest in romance—despite the fact that she runs a book club full of sexy eligible bachelors. But when her latest novel is panned by an anonymous blogger who goes by the name Silver Fox—and who accuses her of knowing nothing about passion—she decides to prove her nemesis wrong by seeking a romance hero in real life . . .
 
There's the smoldering rock musician, the bookish college professor, and her competitive childhood friend who may want to steal her bookstore more than her heart. Even Silver Fox is getting in on the action, sending Maddie alarmingly—and intoxicatingly—flirtatious emails. And that's not all. Her ex wants her back.
 
Now Maddie is about to discover that like any good story, life has twists and turns, and love can happen when you least expect it—with the person you least expect . . 
A crazy KIND OF LOVE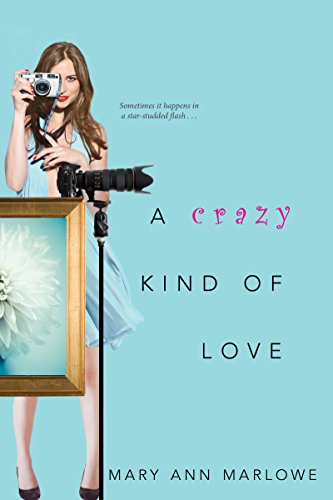 2018 Winner: ♥ Desert Rose Golden Quill ♥ Heart of Denver Aspen Gold Readers' Choice ♥
2018 Finalist: ♥ New Jersey Golden Leaf ♥ Southern Magic RWA Award of Excellence ♥
"The perfect romantic comedy." —RT Book Reviews
In this irresistible new novel by Mary Ann Marlowe, one woman's up-close and sexy encounter with a tabloid sensation reveals the dizzying--and delicious--dilemma of dating in the spotlight . . 
Celebrities hold zero interest for photographer Jo Wilder. That's a problem, since snapping pics of the stars is how the pretty paparazza pays the rent. So when Jo attempts to catch a money shot atop the broad shoulders of a helpful bystander, the only thing she notices about the stranger she straddles is that he's seriously hot. Only later does Jo learn that he's also Micah Sinclair--one of rock's notorious bad boys...
Soon Jo is on the verge of getting fired for missing a Micah Sinclair exclusive. Until she's suddenly being pursued by the heartthrob himself. But how can she be sure the musician's mind-blowing kisses are the real deal? Her colleagues claim he's a media whore, gambling on some free PR. But something has Jo hoping Micah's feeling the same powerful pull that she does. A pull so strong, she can't resist becoming his latest love, even if it means she might become the media's latest victim . . .




Some Kind of Magic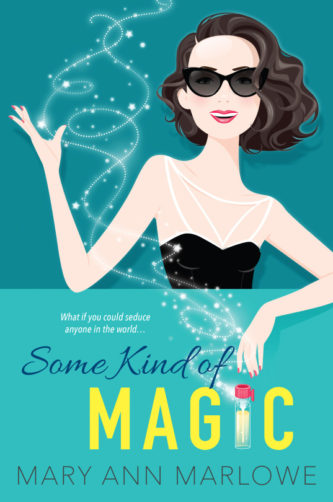 2018 Finalist in: ♥ National Readers' Choice Awards, ♥ VA RW Holt Medallion, Contemporary RW Stiletto, ♥ Colorado RW Beverley, and ♥ Toronto RW Northern Hearts Contest ♥
"Marlowe makes the chemistry scientific and literal." —Booklist Online starred review
In this sparkling debut novel, Mary Ann Marlowe introduces a hapless scientist who's swept off her feet by a rock star—but is it love or just a chemical reaction?...
Biochemist Eden Sinclair has no idea that the scent she spritzed on herself before leaving the lab is designed to enhance pheromones. Or that the cute, grungy-looking guy she meets at a gig that evening is Adam Copeland. As in the Adam Copeland international rock god and object of lust for a million women. Make that a million and one. By the time she learns the truth, she s already spent the (amazing, incredible) night in his bed.
Suddenly Eden, who's more accustomed to being set up on disastrous dates by her mom, is going out with a gorgeous celebrity who loves how down-to-earth and honest she is. But for once, Eden isn't being honest. She can't bear to reveal that this overpowering attraction could be nothing more than seduction by science. And the only way to know how Adam truly feels is to ditch the perfume—and risk being ditched in turn.