Hola! I'm Mary Ann Marlowe.
I'm super excited to be back for my FIFTH year mentoring Pitch Wars!!
I love this community, and I look forward to bringing someone new (maybe YOU!) into #TeamTwueWuv. We are a happy family. If you're unfamiliar with Pitch Wars, check out the Pitch Wars website for an explanation and a breakdown of the submission guidelines, dates, and other rules.
Beware: Kissing gifs below!
Quick introduction: I am a contemporary romance author with 3 books out with Kensington, and 2 more books set to release in 2020. You can check out my books here: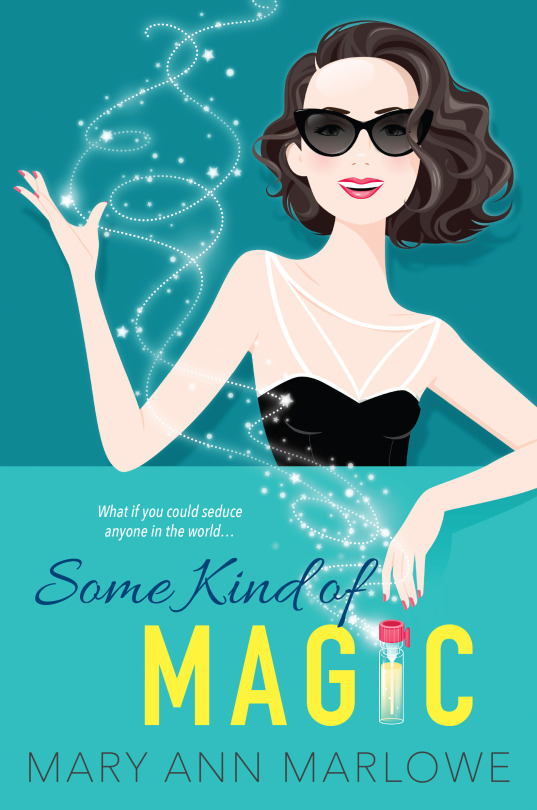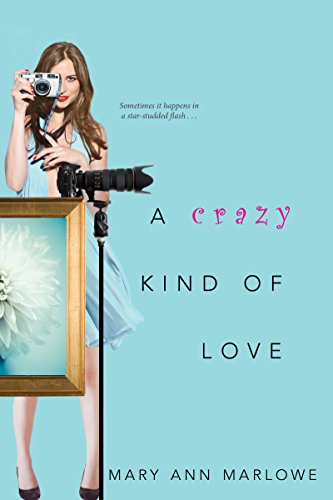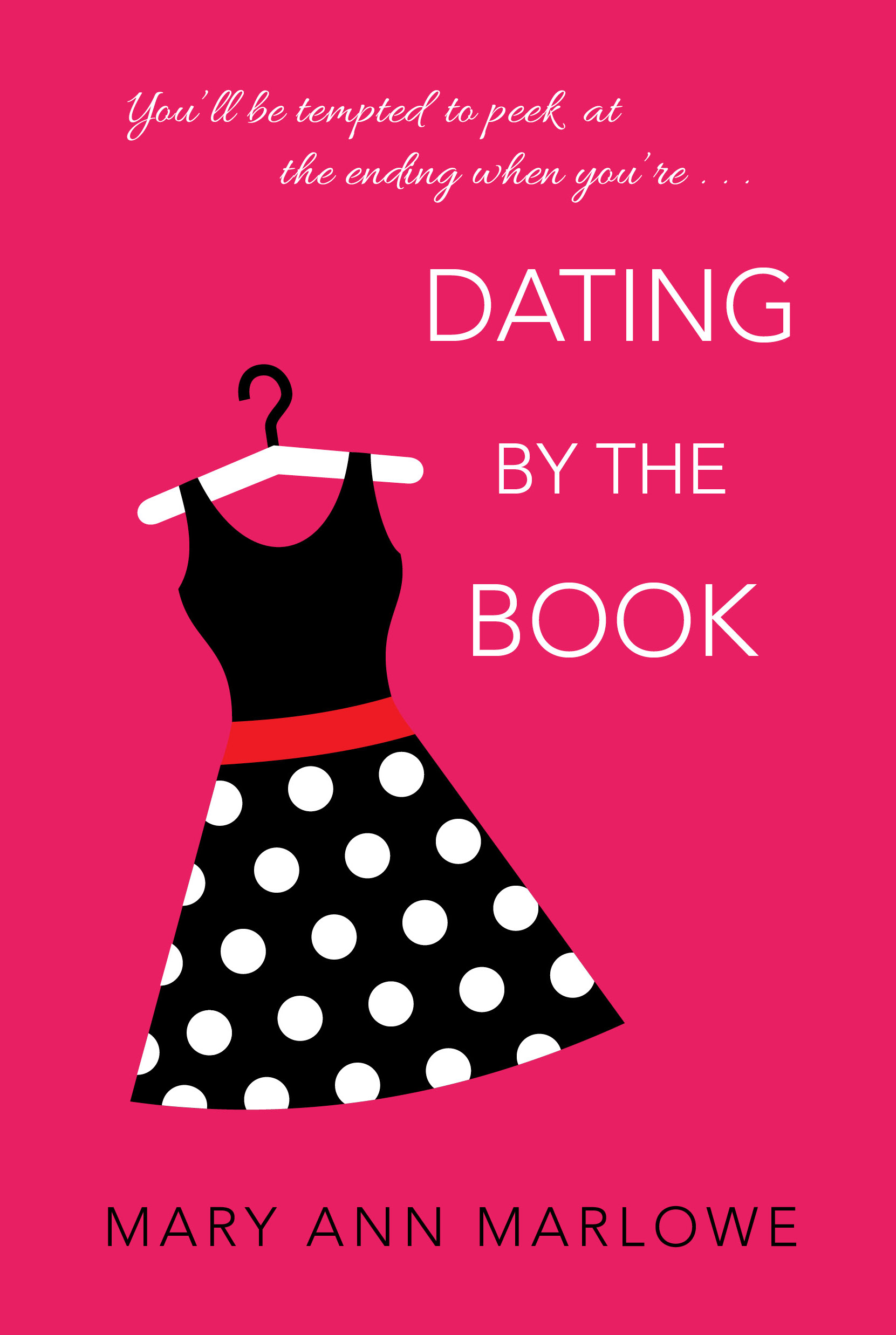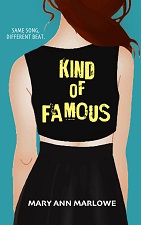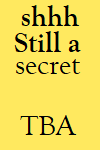 If you want to know more about me: who I am, what I write, my mentoring history, etc.–
scroll down below
. I'm cutting right to the wishlist chase this year. You can also hit me up on Twitter @maryannmarlowe to say hi, send me pics, or ask me questions.
This year, my former mentee, Kate Michael, will be helping me read submissions, which is a special thrill for me.  You can follow her on Twitter here: @_KateMichael.
WHAT DO I WANT?
KISSING BOOKS.
I'm on the look out for Adult and New Adult books with SEXY ROMANCE.
GENRES WISHLIST:
Contemporary Romance / Romantic Comedy
This is pretty straight-forward. You've got kissing? I would like to read that.
NOTE: If your book doesn't end with a happily ever after (HEA) or a happy for now (HFN), it isn't a romance. No cliffhangers, no limbo land, no tragic endings–unless you literally wrote Call Me by Your Name or you're willing to rework the ending to bring it to a satisfying romantic conclusion. I'm also not interested in Women's Fiction unless it's a romance masquerading as a Women's Fiction.
I am not picky about tropes. I am not picky about pairings. Gimme.
Fantasy Romance
Again, I'm still looking for kissing books here, but in your made-up world. No sci-fi, please, unless it's space opera type stuff. With kissing, naturally.
LGBT … anything w/ romance
I want more or less any genre if it has a central romance between LGBT main characters.
Please please please be aware that my bread-and-butter is contemp romance, so if you have a romantic suspense, for instance, you're better off finding a mentor who is asking for romantic suspense specifically, but if you can't find a fourth mentor for your LGBT smoking hot historical/romantic suspense/cozy/sci-fi, think of meeeeeee!
Stuff I'm keen on:
In no particular order I love (not limited to):
Bad boys/girls
Boys/girls next door
Enemies to lovers
Friends to lovers
Musicians
Geeks
Gamers
Anti heroes
Villains-turned-hero
Alphas
Betas
Gammas
Foreign lads (and lands)
Laughing
Crying
Unique settings
Unique characters
Insta lust
Slow burn
Banter
Chemistry
Rodeo Clowns
Etc.
Was it obvious I just thought things up and listed them? I like most anything romance. If you're unsure, tweet me.
Note: I do prefer on-the-page, open-door sex when you've got it, but it's not a deal breaker if you don't. I'll just be over here going, wah. I'll get over it if everything else is working.
What I don't want
Please don't send me books where sexual violence is a central plot point especially if it involves the main couple. Also, cheating once the game is afoot is a huge no-no in romance.
TRIGGER WARNING: I do not want anything based in a true life tragedy, such as a real terrorist event or school shooting, unless it happened so long ago anyone affected by it is no longer around to read it. Having survived such an event, it is not something I want to read as the basis of a romance.
General comments:
Above all, I want great writing. I look for voice and compelling characters and general competence when it comes to putting words together in a pleasing manner. Make me feel like I can settle in for a page-turning ride. Make me laugh or make me cry. Just so long as you make me really care about your characters and root for their happy ever after.
I want books that are sex positive, diversity of sexual orientation positive, diversity of gender positive, diversity of race positive, diversity of religion positive, diversity of nationality positive, and diversity of abilities positive. I'm happy to work with authors who fit any demographic and on books that fit any demographic. Just send me good books.
If you're writing outside your experience, I'll expect you to do the requisite research or hire additional readers to make sure you're as accurate as possible. And I might ask: Why are you the person who should be writing this?
If I get to the end of your chapter and start shaking my laptop to see if it knocks out more pages, I'll probably ask you for a partial to see how things continue. I may follow up with a request for a full. I typically request at least a partial on about 20% of my inbox. I seriously consider maybe 5%. Just FYI, I do many, many rounds through my inbox, so don't lose hope if you don't hear from me immediately after submitting. It takes a lot of time to dig through the avalanche, and I'm usually still requesting stuff up to the last minute.  Keep the faith!
Bear in mind, I don't have time to request every single submission. I know what I'm likely to work on, so if I don't ask you for a request, please don't take it to heart. I've failed to request books that have gone on to become published books I adore.
My editing style
I like to help with structure, plotting, and general craft. If you keep running into issues of pacing or emotional payoff or saggy middles, those are the areas where I hope I can guide someone. What I'm looking to do in the end is both make your work more commercial (agent ready) but also help you get your MS closer to what you've always envisioned it could be. I want you to love it more after the process than you did going in.
I like to read through a first time to help identify the overarching issues with plot, tension, character arc, chemistry, and your opening and closing. I'll be sending an edit letter with my opinions on how you can tighten or re-arrange or slash and burn. I'll also mark up your MS with in-line notes (and smiley faces) so you can zero in on trouble spots (and know where things are working because that's also important).
Be prepared to do some extra-novel work, too. I'm likely to make you write a scene map or an outline. I'll have you read articles on craft, beat sheets, and character journeys. We'll compare these to what you've written and look at ways these tools can bring out the most in your novel.
I'll read at least once more to vet the revision and also to give you line edits. In addition, I'll be helping you hone your pitch and query to get you completely ready to hook an agent.
I hope this will be a partnership, but if I pick you, it means I loved your book, but I think there's work to be done. That means you can expect critical feedback that might hurt like a mofo. Please don't submit to me if you're not open to criticism or if you don't want to do the work. Things I've asked mentees to do include: add/cut a POV, change the title, change the MC's name, delete entire chapters, rewrite the ending, rewrite the opening, rewrite the middle… Expect to work. Be open to big change.
Also, I'll be stalking you on Twitter. Be kind. Be respectful of the other applicants, other mentors, traditional publishing in general, agents, people you don't know from squat, etc. It's a small community.
Please note: As a general rule, I *try* to follow anyone back who talks to me on Twitter. So say hi or wave at me, and I'll try to follow you! (And if you don't know what to say, shoot me a hot pic of your MC — or you know, any hot pic.) Please don't read anything into it if I DO or DON'T follow you. It's never a secret code that I'm reading your sub or planning to request or pick you or ask you out. It's just a follow.
My communication style
I'm big on writing emails for the heavy stuff, but I like messenger or Twitter DMs for quick communication. I'm not likely to phone or skype (though I'm learning to be better about that), but I respond psychotically fast via email and at normal speeds via Twitter. We'll probably be in communication in waves, since you'll be heads down revising for a chunk of time. But you can always drop me a line and get insta feedback, hugs, or just blow off steam.
WHO AM I?
First and foremost, I'm an author, just like you. See my books up above.
I've entered many a contest starting in 2014, but I found my agent the old-fashioned way–through querying. I queried three novels before I found a home at Dystel and Goderich. I learned a lot along the way, and I'll be more than happy to share whatever I've gleaned.
I was a Pitch Wars mentee in 2014, so I know what it's like to be on the other side of this contest, checking out blogs, hoping to find a love connection, waiting nauseously for my edit letter, revising like a mad woman.
I've been a Pitch Wars mentor in 2015, 2016, 2017, and 2018. I was also a slush reader for Pitch Slam, a judge for Query Kombat in 2015, and a mentor for Pitch Madness in 2017. I have a ton of posts you can read about those experiences if you dig around my blog.
In 4 years of Pitch Wars, I've worked with eight mentees (hell yeah, wild cards!) all of whom are wicked talented. I get to brag that TWO of my former mentees – Gwynne Jackson and Amy Kathryn Jones – were RWA Golden Heart Finalists in 2018!  My first mentee, Laura Elizabeth won the Rosemary in 2017. And another former mentee, Aty Besham, will be a mentor for the her second year while Gwynne will be mentoring for her first time this year! I'm seriously proud of everyone I've ever mentored because they are the best.
I currently work as a computer programmer, but once upon a time, I was an academic and am ABD (PhD all but disseration) in French Literature which means I spent a decade of my life analyzing literature. I've worked as a copy editor for literary journals. I've been writing in some capacity as long as I can remember, and I read and read and read.  I can turn an MS around quickly and give you both high praise and necessary hard truths, both big picture feedback and nitpicky line edits. I like to do this in rounds so as not to overwhelm.
And if I pick you, I'll be ready to throw down for you.
More random stuff
Here's a list of some of my favorite books pertinent to my wishlist:
Andre Aciman, Call Me By Your Name
KJ Charles, A Seditious Affair
Sara J Maas, A Court of Mist and Fury
Choderlos de Laclos, Les liaisons dangereuses
Kelly Siskind, Legs
Sally Thorne, The Hating Game
Penny Reid, Truth or Beard
Emma Chase, Tangled
Rainbow Rowell, Carry On
Helen Hoang, The Kiss Quotient
Casey McQuiston, Red, White, and Royal Blue
Other random things about me, not totally germane to my wishlist, but maybe it will help you decide if your MS is right for my particular …. idiom:
Next to writing, maybe ahead of writing, I'm a music freak. Like, embarrassingly so.
I currently work as a computer programmer and have my geek card.
I have a Zelda addiction.
I love Monty Python, Doctor Who, IT Crowd, Community, Parks and Rec, Gilmore Girls, This Is Us, Hamilton, Douglas Adams, and lots of other nerdy comedy. I also love all things Pixar.
I read a ton of fantasy and wish I could write it, but alas, I keep trying to make everyone kiss.
I've lived in a dozen states and several countries. I love to travel.
I love foreign languages and books/movies that transport me. I speak French and German, and I spent a year learning Spanish solely to be able to be able to sing along convincingly to the only version of Despacito that matters (hint, there's no Canadian involved) and now have an addiction to Reggaeton.
I'm historically sporty. Nowadays,, I read my Kindle while walking on the treadmill. However, back in the day, I was among the first women to join the boys' cross country team. Also, I have a second degree black belt from a questionable dojo. I only mention these things in case you have a sporty romance. Which is why I hasten to add, I grew up believing football is a religion.
I also love Chris Pratt. He is the best Chris. I shall brook no argument.
You can find out a little more about me (more books I love, more pop culture stuff I'm into) here. Click around my site — I have a bunch of tips on contests, query writing, PitchWars, etc.
And good luck! I hope to see you in my inbox!
Pitch Wars 2019 Adult Mentors' Wish Lists
Or here's the master list on the Pitch Wars mothership.