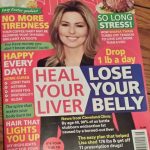 I'm thrilled that my book is included in this awesome women's magazine!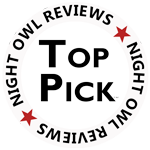 Thanks to Night Owl Reviews for naming Some Kind of Magic as a Top Pick! "Some Kind of Magic" is a fun and flirty first book by Mary Ann Marlowe. The romance is hot and steamy, the characters are interesting and intriguing, and the plot is filled with humor and fun, all contributing to a […]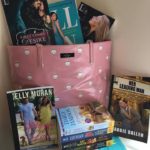 Here's an awesome chance to win a beautiful bag filled with romance novels. The contest is live through March 10. Click here to enter! One winner will receive: Owl print Kate Spade bag Copy of ALL IN by Simona Ahrnstedt Copy of HER LEADING MAN by Maggie Dallen Copy of BELOVED BEAST by Karyn Gerrard […]
I loved seeing Some Kind of Magic on this Why To Read list of contemporary romance with such amazing authors as Sophie Kinsella and John Green. This is the kind of thing you don't even let yourself hope to  one day see. I'm honestly only blogging about it so I don't lose the link in […]
10 Love-ly Listens for Valentine's Day
I'm over on Alli Sinclair's blog talking about the "story behind the story." If you leave a comment on her blog post, you'll be entered to win an eBook of Some Kind off Magic.
I was surprised to see my book featured today in the awesome #BooksOnTheSubway project which meant a copy was left at various stops along the N/W line from Astoria into Manhattan. How fun is that? Spreading a little bit of magic around the subway today… who doesn't need that? #booklove #maryannmarlowe #bookescape #magic A post […]
I had the good fortune of being interviewed on CBS 6 Virginia This Morning.
I'm thrilled to be taking part in my own Release Blitz for my own debut, SOME KIND OF MAGIC! Check out the teaser excerpt, and be sure to enter the giveaway below. SOME KIND OF MAGIC by Mary Ann Marlowe Publisher: Kensington Publication Date: January 31, 2017 "An amazing first novel." —Sydney Landon, New York […]