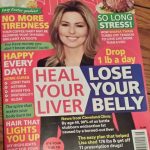 I'm thrilled that my book is included in this awesome women's magazine!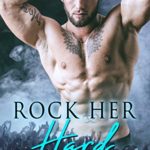 Musicians are my weakness, and rock star romances are a trope I never tire of. I don't find myself as drawn to romances about actors or corporate big wigs in quite the same way. There's something mysterious about the rocker. He can be the bad boy, the humble boy next door, or some combination, but […]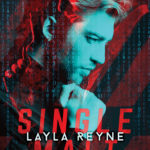 I'm thrilled to be a part of the release of SINGLE MALT (Agents Irish & Whiskey) by Layla Reyne. I grabbed the ARC for this book as fast as I could get my hands on it, and let me tell you, it was a fantastic read. Check it out below. The heart's a resilient […]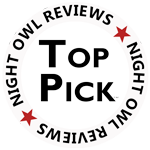 Thanks to Night Owl Reviews for naming Some Kind of Magic as a Top Pick! "Some Kind of Magic" is a fun and flirty first book by Mary Ann Marlowe. The romance is hot and steamy, the characters are interesting and intriguing, and the plot is filled with humor and fun, all contributing to a […]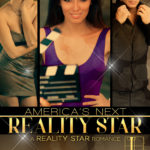 In AMERICA'S NEXT REALITY STAR, Jen is cast on a reality show after she loses her job, her boyfriend, and her home. She hopes to win the cash prize but finds she also wants to win the heart of fellow contestant Justin. Fans of Sophie Kinsella's Confessions of a Shopaholic won't want to miss this […]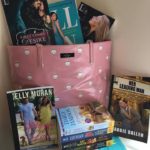 Here's an awesome chance to win a beautiful bag filled with romance novels. The contest is live through March 10. Click here to enter! One winner will receive: Owl print Kate Spade bag Copy of ALL IN by Simona Ahrnstedt Copy of HER LEADING MAN by Maggie Dallen Copy of BELOVED BEAST by Karyn Gerrard […]
I loved seeing Some Kind of Magic on this Why To Read list of contemporary romance with such amazing authors as Sophie Kinsella and John Green. This is the kind of thing you don't even let yourself hope to  one day see. I'm honestly only blogging about it so I don't lose the link in […]
10 Love-ly Listens for Valentine's Day
I'm over on Alli Sinclair's blog talking about the "story behind the story." If you leave a comment on her blog post, you'll be entered to win an eBook of Some Kind off Magic.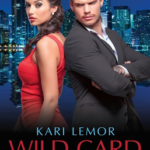 I'm excited to be a part of Kari Lemor's Excerpt blitz for her release Wild Card Undercover which will be available 3/7/2017. Check it out below. All that glitters in Miami is not gold . . . Lured in by a bad ex-boyfriend and the moonlight of Miami, Meg O'Hara is trapped in a nightmare […]